As we age, the rate at which our skin sheds and replenishes itself slows down. This leaves a layer of dead cells on the surface of the skin, contributing to an aged appearance. Plastic surgeon Dr. Petroff recommends facials to help exfoliate the damaged layer of skin to reveal younger, healthier skin beneath. Some of the ingredients used are natural fruits and plant extracts, essential oils, vitamins, collagen, and elastin. Facials reduce the signs of aging and can also improve skin conditions such as acne, dry or oily skin, and uneven texture or pigmentation. At the Petroff Center Plastic Surgery and Medi-Spa in Lake Oswego, OR, we know that everyone's skin is unique and requires a customized regimen that addresses all of their issues simultaneously. Our personalized facial will be tailored to meet the needs of every patient's specific concerns. This personalized approach includes steam, exfoliation, extractions, a facial mask, and a relaxing arm and hand massage to complete the treatment.
The best candidates for our personalized facials:
Have skin concerns, such as fine lines and wrinkles, aged skin, acne, hyperpigmentation, uneven skin tone and texture, or sensitive skin
Desire better-looking, more radiant skin
Do not want an invasive surgical procedure
Premier Petroff Facial - $195 - Petroff Center's most luxurious facial offers a relaxing spa experience that is results driven. You will receive an active enzyme appropriate to your skin type, layers of potent antioxidants and corrective nutrients, extractions for clarity, beauty globes for stimulation and a balancing finishing mask for additional support and results. Treat yourself and your skin to the pinnacle of facial treatments with this Premier Petroff Facial.
Brightening Facial - $160 - The Brightening Facial treatment targets pigment-related issues to help address dark patches and uneven skin tone. This facial offers the results of a chemical peel with the relaxing benefits of a spa treatment.
Personalized Facial - $110 - This facial utilizes our Epionce product line and will be tailored to meet the needs of your specific concerns whether you have acne, dry/maturing skin, or sensitive/over reactive skin. This personalized approach includes steam, exfoliation and extractions.
Sensitive Skin Facial - $125 - Our Sensitive Skin Facial is recommended for any one with sensitive skin needs such as a rosacea. Using a French method of misting the skin with a Lucas Championniere, the skin is kept cool and refreshed without over heating and aggrevating the skin. After light exfoliation and massage a Skinceuticals Biocellulose Masque is applied to provide immediate relief to compromised skin.
Intensive Acne Treatment - $120 - This therapeutic treatment is designed for teenagers and adults alike who want to address chronic acne conditinos. With exfoliation, a gentle feel, high frequency, and extractions of milia and comedones, your skin will feel healthier and restored.
Dermablading – $50 - By the creator of Retin-A, dermablading is a simple procedure for exfoliating the epidermis and ridding the skin of fine vellus hair (peach fuzz). It may be added to a facial or chemical peel for deeper penetration of moisture, vitamins, and nutrients. It leaves the skin feeling incredibly smooth and radiant.
Eye Treatment – $20 - A gentle exfoliation for the eye area, reducing fine lines and wrinkles. It restores elasticity to the delicate tissue around the eye while alleviating dark circles and puffiness.
Lip Treatment – $15 - Gently exfoliates and plumps lips while improving overall lip health and appearance. It helps rebuild the collagen matrix for increased resiliency and boosts moisture retention.
Pumpkin Mask - $20 - This treatment mask combines exfoliating pumpkin and salicylic acid to address rough textured skin caused by keratinizaion, leaving a healthy complextion.
Advanced Booster - $50 - This boost is added to a facial or PCA peel to improve tone and texture, stimulate colalgen and increase cell turnover to keep skin looking fresh.
ZO Stimulator Peel - $85 - This peel offers mild exfoliation, resurfacing and texture improvement used to enhance skin smoothness and tone.
Additional Extractions - $25
High Frequency - $25
Facials Reviews
"Dr Petroff removed the horrible bags under my eyes.  Every step of this journey was perfect.  His staff was professional, the office was convenient, the operating room was state of the art, and Dr Petroff amazing.  My eyes look fabulous and the scars are invisible.  Down the road if I need any more facial procedures I have a talented,well educated and professional Dr I can trust."
- P.M. /
Yelp /
Nov 07, 2015
"I was really happy with the service I received from the Petroff Center. The facial treatments are very thorough and the aestheticians are very knowledgeable about skincare. The staff and Mr. Petroff are very friendly and accommodating. I highly recommend this place!"
- K.K. /
Yelp /
Aug 10, 2015
"Dr. Petroff is an extremely good facial plastic surgeon. He performed a revision rhinoplasty and the experience I had here was incredible. The staff makes you feel comfortable and important. Dr. Petroff performed this surgery under local anesthesia (my first rhinoplasty used general anesthesia) and the recovery period was way quicker and easier to manage. He did a great job and I would highly recommend him to anyone looking to get a rhinoplasty done."
- J.B. /
Google /
Jul 13, 2016
"I've been to the Petroff Center for micro dermabrasions and for facials and it's been a wonderful experience. The staff is so friendly and courteous and the atmosphere is very clean and modern. It's a very comfortable environment. My facialist was very nice and professional, asked me a lot of questions to ensure the best facials and recommendations for skin care and future treatments. Initially I found them through a Groupon but I have continued to see them because of the excellent service and skin treatments. I would highly recommend to any and all. This is a great place!"
- K.N. /
Google /
Jul 13, 2013
"Dr. Petroff takes the time to listen to you before explaining the details of each procedure. I would highly recommend Petroff Center to anyone looking for Facial Plastic Surgery. Very pleased!"
- Google User /
Google /
Jul 13, 2012
Previous
Next
The multi-step treatment will vary based on a patient's particular skincare needs. However, there are 5 – 6 steps normally included. The steps consist of various serums and extracts applied to the face, such as fruits, natural enzymes, and vitamins followed by relaxing steam, exfoliation, and massages. Each person will consult first with one of our medical professionals to determine their unique treatment process. Patients can also choose one or more of our add-on services, which will lengthen the treatment time, but a typical facial treatment alone generally lasts 1 – 2 hours. There is no downtime associated with facials.
The patient can immediately put on makeup and resume normal activities after their facial. Results are seen right after their treatment, with patients reporting glowing, radiant, healthier-looking skin. The effects of a facial can last 5 – 7 days or more, depending on the patient. It is recommended that a patient receive at least 1 treatment per month.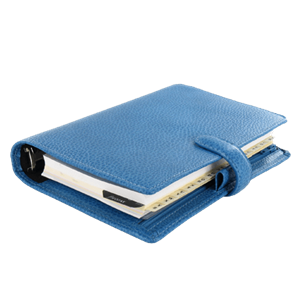 Plan Your Procedure
Average Cost

$100

-

$200

Average Procedure Time

1-2 Hours
Contact Us
Now, there's a facial that does it all in one quick session. With our personalized facials at Petroff Center, you not only get to address a multitude of skin problems, but each treatment is specially designed to meet your particular needs. As soon as a treatment is over, you'll notice the difference. Learn more about our facials and add-on services by giving us a call to schedule a consultation.
Related Procedures