About Asian Eyelid Surgery
Cosmetic eyelid surgery is the most common elected procedure among people of Asian ethnicity in the United States and in Asia. Eyelid surgery performed by our board-certified facial plastic surgeons, Dr. Mark A. Petroff and Dr. Brian Scott, can thin a full eyelid, alter the shape or height of the upper or lower eyelids, decrease a pronounced epicanthal fold (the flap of tissue on the nasal side of the eyelid), or create a natural-looking crease. At Petroff Center Plastic Surgery and Medi-Spa, we understand our patient's desires to naturally enhance their eyes without disregarding their ethnicity or heritage. Dr. Petroff or Dr. Scott will meet with each patient to discuss their goals and desired outcome for the surgery in order to produce the most subtle, ideal results. We invite everyone to contact our Lake Oswego, OR practice to learn more.
The best candidates for receiving an Asian eyelid surgery:
Are of Asian descent
Have a desire to improve and enhance the shape and appearance of their eyes
Desire natural results that still maintain their heritage
Desire a long-term solution
Reviews
"Dr. Petroff was the most humble, amazing doctor I have ever met. I would recommend him and his team to anyone looking to have a medical procedure done. I have never felt so comfortable with a medical team, where I knew from the beginning that this is the place I 100% want to have my surgery done at. Every single person I met there was friendly, organized, and very professional. He is an amazing doctor that has an incredible gift and he has a whole team that makes his practice so ideal."
- K. /
Healthgrades /
Jul 20, 2018
"Professional, kind and caring. A very close group where people have worked together for years which I believe speaks volumes for the leadership."
- C.L. /
Google /
Sep 13, 2023
"The nurses, support staff, and Dr. Petroff were amazing every step of the way, from my first appointment through surgery and beyond. Highly recommend The Petroff Center."
- C.H. /
Google /
Sep 06, 2023
"Wonderful staff with amazing customer service!"
- C.J. /
Google /
Aug 24, 2023
"Stunning results! Incredible experience! Painless facelift with amazing results. Best thing I've ever done. Thank you Dr Petroff and your amazing staff!"
- D.E. /
Google /
Aug 22, 2023
Previous
Next
The procedure itself varies depending on the techniques used, as well as the patient's goals and eyelid anatomy. An incisional approach is usually taken for double eyelid surgery, in which the skin and sometimes muscle are trimmed and some fat may be removed. In some cases, particularly for lower eyelid surgery, a transconjunctival (minimally invasive) approach is possible. Dr. Petroff or Dr. Scott will discuss with each patient before their procedure to thoroughly understand their goals and unique eye structure.
Minimal side effects such as itching, drying, bruising, swelling, and a sense of tightness in the eyelids are commonly observed following eyelid surgery. These symptoms are pretty normal and should subside within 1 - 2 weeks. Most patients resume routine activities in a matter of 5 - 7 days when non-absorbable stitches are removed, and they can return to work in about 10 days after a blepharoplasty. Contact lenses should not be worn for 2 weeks. Eyes can be sensitive to light and wind and may be slightly irritated for a short while. Your surgeon will prescribe eye drops and cool compresses to ease any discomfort. After 1 - 2 months, patients should see their true results: a more refreshed and cheerful look around the eyes and improved self-confidence, with little to no visible scars.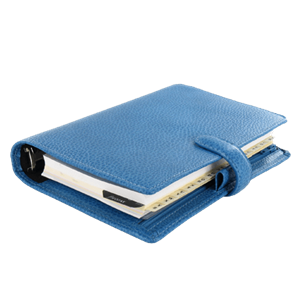 Plan Your Procedure
Average Procedure Time

1 Hour

Post-op Follow-up

1 Week
Contact Us
If you're looking for a way to subtly enhance the shape and appearance of your eyes while staying true to your heritage, then an Asian eyelid surgery could be the solution for you. Dr. Petroff and Dr. Scott are highly equipped to deliver natural results that are tailored to your specific needs. Call our Lake Oswego, OR office today to learn more.
Related Procedures