Lake Oswego, OR patients who are not candidates for a facelift or want to renew their skin without undergoing the stress of surgery often turn to dermal fillers like Juvéderm, a nonsurgical treatment that can target moderate to severe signs of aging. Juvéderm can reverse signs of aging with extreme precision; without a single incision or suture, it can soften the appearance of common wrinkles like nasolabial folds and marionette lines. Juvéderm is also an optimal treatment for enhancing and plumping the lips. When Juvéderm is injected into the skin, it fills out deep wrinkles and creates natural-looking volume in the skin thanks to its hyaluronic acid base. Our facial plastic surgeons, Dr. Mark A. Petroff and Dr. Brian Scott, work like sculptors, contouring the patient's face in a way that helps them look youthful without making his work detectable. Patients can receive a full consultation at Petroff Center Plastic Surgery and Medi-Spa.
The best candidates for Juvéderm:
Have moderate to deep lines between the nose and mouth (nasolabial folds)
Have thin lips and desire plumper lips
Have age-related volume loss in cheeks
Desire long-term results
Desire natural-looking results
Dr. Petroff, Dr. Scott, and their team at Petroff Center strive to provide their patients with a variety of options that work to enhance their skin in an ideal way for their specific needs. We offer different types of Juvéderm injectables that each target a unique skin concern. The following options are available to every patient:
Juvéderm Ultra XC: A dermal filler that adds needed volume to the lips and the areas surrounding them to present an augmented, fuller look.

Juvéderm Ultra Plus XC: An injectable that works to both smooth out wrinkles and folds in the skin as well as add volume to the facial tissues.

Juvéderm Volbella® XC: This injectable is used to add volume and augment the lips nonsurgically. Injections of Volbella can also smooth out the wrinkles around the mouth.

Juvéderm Vollure™ XC: Injected into the facial skin to help reduce the appearance of wrinkles around areas such as the nasolabial folds.
Juvéderm® Reviews
"Dr. Petroff did an excellent job of doing filler in my lips.  He was friendly, competent, easy to talk with and very well qualified.  His training and education are superior.  I highly recommend him."
- K.K. /
Yelp /
Sep 15, 2015
"Great experience. I had Botox and Juvederm injections, I had pretty severe bruising which I'm sure was due to taking aspirin the night before. Big reminder to anyone going for those procedures...Don't take any aspirin products!!"
- A.A. /
Demandforce /
Nov 25, 2013
"I would describe Dr Petroff as very honest and exceedingly talented. I went to him after seeing the results of his work- facelift- on a friend. She looked so amazing that I could not stop staring at her! Magnificent! Cindy is also an ER nurse, so I trusted her decision to seek out the best in the area. I have had juvederm and botox treatments, both of which had a very positive outcome. When it comes time to seek other options Dr. Petroff will be my choice."
- J. /
Demandforce /
Mar 01, 2013
"I have been receiving services at the Petroff Center in Lake Oswego for almost 2 years now. I have had laser services for hyperplasia, fillers, botox and a surgical procedure on my face. I have used two other providers in the area and was very happy with one of my previous providers, but he wasn't able to offer the range of services that Dr. Petroff offers so I changed. I have only positive remarks and compliments for both Dr. Petroff and every person I have worked with on his staff.I rarely write reviews because I typically feel most service providers are mediocre at best. I find the exact opposite with Dr. Petroff and his staff. I have missed an apt (my bad), been late, (again my bad) and whined about a product not being in stock (well...I am a tough customer). Each time, I was dealt with professionally and courteously. I mean I seriously don't know what kind of amazing training he offers his staff, but I find everyone there must really feel comfortable and happy with their job. If I ask a question that someone doesn't know right away, then the staff will either call me later or seek out the answer to my satisfaction before I leave the office. Regarding Dr. Petroff, I researched his work and chose him for his attention to the "natural." I want to look the best I can for my age - I don't want to look fake or altered. I want to feel good about my decisions and trust that my desires are understood and reflected back to me in the mirror. I am always surprised at how happy I am with his work. He takes his time - he offers his ideas - he ensures we're both on the same page before he proceeds. Thank you Dr. Petroff and your amazing staff! Seana"
- S.Z. /
Google /
Jul 13, 2015
"Thank you! - The Botox and filler used to preserve my youthful face are administered with careful precision by Dr. Petroff. He is simply the best- courteous, professional, and talented. I appreciate his attention to detail and natural approach to cosmetic enhancements.His staff are wonderful as well- always inviting and helpful. I really cannot imagine seeking services anywhere else, as the Petroff Center has 100% delivered fantastic results every time. I can depend on Dr. Petroff and it means so very much."
- J.L. /
Solutionreach /
Mar 13, 2020
Previous
Next
Beforehand, our esthetician or plastic surgeon will determine the appropriate formula, injection site(s), and the correct dosage to begin this in-office treatment. Since Juvéderm already has a numbing agent (Lidocaine) included, additional numbing usually isn't needed. The filler will be delivered through a fine needle to the lips, cheeks, and/or wrinkles and lines around the nose and mouth. Patients will feel a small prick and a tingling sensation from the injection. The treatment typically lasts 30 – 45 minutes.
After the injectable, there might be slight redness in the treated area. There could also be mild swelling, but it should go away rather quickly. Since there's no downtime associated with Juvéderm, patients can return to their normal activities right after treatment. The face will be dramatically improved shortly after the injection, and most patients can expect reliable results for up to one year.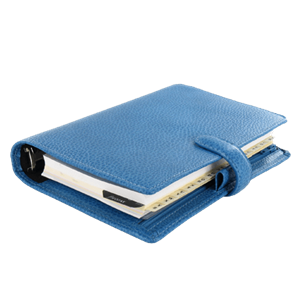 Plan Your Procedure
Average Cost

$675

-

$750
Contact Us
Related Procedures
Reduced Lines and Wrinkles
Juvéderm has not only become one of the most popular and trusted fillers on the market, it is also one of the most effective at diminishing tough lines and wrinkles. In addition, it can add needed volume to thin lips and deflated cheeks. To learn more about this safe and successful treatment, contact our Lake Oswego, OR office for a consultation.