Shop Online Now
Skin Care Products
At the Petroff Center Medi-Spa, it is our goal to provide the highest quality products for your skin. We are excited that our product line now includes ZO Skin Health, Epionce, SkinMedica, Jane Iredale, SkinCeuticals, Revision Skincare, and VitaMedica. Many of these products are based on an efficient management of the skin's essential resources, meaning that they act in association with the skin's natural mechanisms, reviving, stimulating and strengthening them, offering both an immediate beauty answer and a natural and durable balance. Each product line offers its own uniqueness, which puts the Petroff Center Medi-Spa one step above the rest!
SkinMedica™
All of SkinMedica's products are developed by a dermatologist to work together to enhance the beauty of your skin. SkinMedica products are designed to be sold exclusively by dermatologists and dermatology professionals. SkinMedica cannot guarantee any product that is not purchased through an authorized SkinMedica Reseller. At the Petroff Center Medi-Spa, we carry the TNS Recovery Complex, TNS Regeneration System which includes TNS, Retinol, and Vitamin C, TNS Eye Cream, and Dermal Repair. Select the image below to visit the SkinMedica website:
---
Epionce
Epionce® is a comprehensive and innovative skin wellness line designed to optimize the appearance and health of the skin by working at the core of the skin's own protective and reparative systems. Combining a unique sub-layer delivery system and patent-pending botanical formulations, Epionce is a new paradigm in skin wellness delivering:
Powerful Therapy: Epionce strengthens your skin's own mechanisms, helping to improve function, restore the barrier and reverse destructive skin inflammation- delivering you beautiful, healthy skin.
Patent Pending Formulations: Epionce unique therapeutic skin treatments contain patented active ingredient complexes for common skin diseases, conditions and aging.
Proven Results: The effectiveness of Epionce has been proven in double-blind clinical trials conducted by independent, nationally recognized research organizations.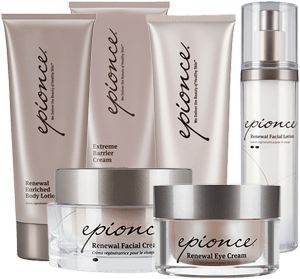 ---
Zo Skin Health
ZO Skin Health, Inc. develops and delivers innovative skincare solutions that optimize skin health based on the latest advances in skin therapy technologies, unique delivery systems, bioengineered complexes, and exclusive formulations. By providing comprehensive skincare programs for physicians and their patients, ZO Skin Health, Inc. bridges the gap between therapeutic treatments and daily care, allowing patients to experience continuously healthy skin regardless of their age, ethnicity or unique skin condition. Select the image below to visit the ZO Skin Health website: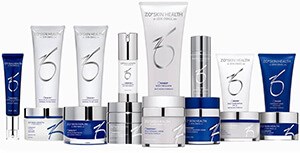 ---
Jane Iredale®
The most beautiful cosmetic you can wear is healthy skin. That's why everything we develop is a true extension of skin care. Our micronized mineral makeup is not just a refinement of normal makeup; it is a new technology. So effective, it is recommended by plastic surgeons, dermatologists and skin professionals. Our micronized mineral bases are concentrated pigment. This means that we use no fillers like talc to stretch pigment or dyes. (Pigment is defined as inorganic color insoluble in water,) as opposed to dyes which are organic (usually derived from petroleum) and soluble in water. Because our bases are concentrated pigment, the coverage we can achieve is far superior to normal makeup with a minimum amount of product. This is why mineral makeup should always look sheer and natural. This concentrated pigment also gives us the high rating we achieve with sunscreen protection. Select the image below to visit the jane iredale website: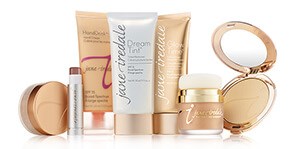 ---
SkinCeuticals
The mission of SkinCeuticals is to improve skin health with quality products backed by science. Their skin care regimen contains three fundamental elements: prevention, protection, and correction. SkinCeuticals strives not only to make the skin youthful and radiant, but also to prevent serious skin conditions. The entire skincare program of SkinCeuticals products work as a complete system for maximum improvement of the skin. Select the image below to visit the Skinceuticals website: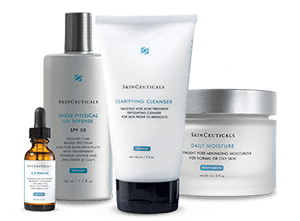 ---
Revision® Skincare
For over 22 years, Revision Skincare has provided physicians with the most advanced skincare resources available. Revision Skincare integrates research and development with state-of-the-art manufacturing to offer matchless innovation and product advancement. At the Petroff Center MedSpa, we carry the Teamine® Eye Complex, the Black Mask purifying facial treatment, Nectifirm®, and the Intellishade® SPF 45 tinted moisturizer. Select the image below to visit the Revision Skincare website: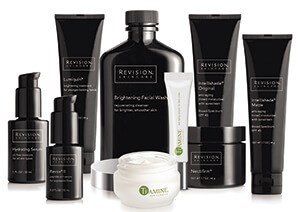 ---
VitaMedica®
VitaMedica is a line of physician formulated neutraceuticals to support wellness and recovery. VitaMedica's daily packs and formulas achieve clear, youthful, and healthy skin for people of all skin types. But VitaMedica goes beyond skincare: for over a decade more than 1,500 physicians nationwide have trusted VitaMedica neutraceuticals to help patients recover after surgery and maintain their surgical results for years to come. The pharmaceutical standards of VitaMedica ensure to deliver safe and high quality neutraceuticals.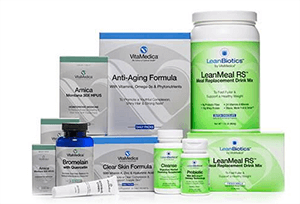 ---
Whish
Whish products are MADE IN THE USA with earth friendly packaging and ingredients. Paraben free, sulfate free, DEA & TEA free, petrochemical free, phthalate free. Tested on us, not on animals. All natural with organic ingredients. Whish is dedicated to the discovery of natural ingredients which enable intelligent choices for your skin.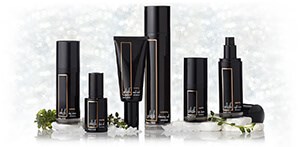 ---
Nutrafol
Nutrafol is a cutting-edge new hair care solution that is focused on optimal hair wellness. Proven to treat the source of hair loss and hair thinning, Nutrafol address the disruption of the hair growth cycle. With natural products that are formulated and studied by a physician, patients can trust that the supplements recommended to them by our practice will be safe and effective. ?
---