Ear surgery, commonly called an otoplasty, is a procedure that Dr. Petroff performs to correct overly large ears, protrusion, or other issues that cause the ears to look irregular or disproportional. While this is an operation that is frequently performed in young children, adults can also easily undergo this operation to improve the cosmetic appearance of their ears. Otoplasty requires considerable skill on the part of the surgeon, as every ear surgery is very different from the next. Dr. Petroff has performed numerous successful ear surgeries on young children and adults in Lake Oswego, OR using his training, experience, and artistic eye to create an excellent aesthetic result. Patients can meet with Dr. Petroff at Petroff Center Plastic Surgery and Medi-Spa to learn more about the operation.
The best candidates for ear reconstruction surgery:
Have prominent, sticking out, misaligned, misshapen, or disproportionate ears
Can be as young as 5 or 6 to correct ear abnormalities
Have anxiety about the look of their ears
Desire a long-term solution
Desire a natural look
The hole of a pierced ear can become stretched, elongated, or split as a result of wearing large, hanging earrings or accidents involving the tearing of the earlobe. Dr. Petroff performs earlobe surgery procedures often to repair damaged skin on the earlobe following a consult at Petroff Center in Lake Oswego, OR. The procedure is a simple office-based operation that will be done under local anesthesia. The treatment will normally take around 30 minutes to complete. Sutures are removed a week later, and re-piercing of the ears can be done in 6 – 8 weeks. Patients should be left with natural-looking earlobes following surgery.
Reviews
"Dr. Petroff was the most humble, amazing doctor I have ever met. I would recommend him and his team to anyone looking to have a medical procedure done. I have never felt so comfortable with a medical team, where I knew from the beginning that this is the place I 100% want to have my surgery done at. Every single person I met there was friendly, organized, and very professional. He is an amazing doctor that has an incredible gift and he has a whole team that makes his practice so ideal."
- K. /
Healthgrades /
Jul 20, 2018
"Dr. Petroff and his team are very professional, deliver excellent results and most importantly show great care. I highly recommend Dr. Petroff for his expertise and desire to support his patients in the best possible way. "
- Anonymous /
Healthgrades /
Jan 25, 2022
"I had rhinoplasty with Dr Petroff in the summer of 2005. This many years on I can attest to the quality of his skill. Completely natural looking and absolutely improved my life."
- T. /
Google /
Jul 23, 2021
"I can't speak highly enough about Dr Petroff and his staff. I started visiting the center years ago for facials, chemical peels and laser treatments. I was always completely amazed and how amazing the staff was, and how much my skin improved. I had always hoped to one day fix my crooked nose. There was no doubt in my mind Dr Petroff would be the surgeon for me, after seeing his amazing work on my family and friends. I had a rhinoplasty done a little over a year and a half ago... and to this day I'm still in complete awe of his work. I couldn't imagine a more perfect nose for my face. My nose was unique but Dr Petroff was able to transform it. I am forever thankful to Dr Petroff, and his amazing staff who has always made me feel comfortable and welcomed."
- K.A. /
Yelp /
Jul 21, 2021
"Thank you so much Dr. Petroff. From the moment I walked into the Petroff Center I was so very completely taken care of by experienced, friendly, and competent staff.  I found Dr. Petroff to be a very talented and brilliant plastic surgeon. The facelift I received made my kids say "Mom! You look 30 years younger!" (slight exaggeration).  I received the best care and from the best doctor ever!  Dr. Mark Petroff is a perfectionist. I look amazing and feel wonderful after only two weeks post    surgery!  The face and neck lift look very natural.  Examples:  Turkey neck – gone, I can feel my trachea; pixie ear gone, he gave me ear lobes; my high cheek bones are back along with my happy smile.  After interviewing a number of surgeons Dr. Petroff was the only facial plastic surgeon would make an incision hidden inside the hairline.  I was out in the public within four days when I was able to have dinner at a restaurant with my son.  He listened to my concerns and preformed a scar revision from work left by another doctor years ago.  I am so grateful to another plastic surgeon who recommended Dr. Petroff.  He told me that Dr. Petroff is the best at facial surgery and would send his mother to him for a facelift.  I took his advice and I am so thankful I did.  Oh, and by the way, it was not that painful at all, just a bit uncomfortable.  Go for it!"
- A.M. /
Google /
Jun 05, 2021
Previous
Next
Otoplasty is an outpatient procedure that normally requires only local anesthesia. Small incisions will be made around the ears to allow the surgeon better access to the cartilage. Cartilage can then be manipulated through removal, reshaping, and reforming to repair the ears for an improved, symmetrical look. Excess skin from the ear can also be removed if needed. Ear surgery is commonly used to repair, reshape, and resize earlobes or pin back protruding ears to provide natural-looking results. The length of the surgery depends on the technique and the condition of the patient's ears.
Following ear surgery, the ears will be dressed to provide protection. The dressing will remain in place for around 5 days for children and 2 days for adults. There's little pain or discomfort associated with otoplasty, but patients should expect to experience tenderness and swelling. It's crucial that pediatric patients not touch or bother their ears while they are healing. Results are long standing and should provide years of positive benefits for patients.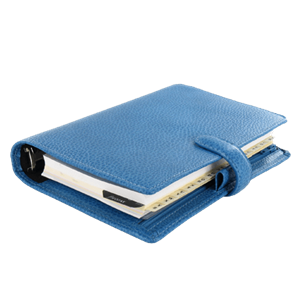 Plan Your Procedure
Average Procedure Time

1 Hour

Post-op Follow-up

1 Week
Contact Us
Transform Your Ears Today
Anxiety about your ears as an adult or harassment by classmates for children can have profound effects on self-esteem and self-image. However, ear surgery can vastly improve a patient's appearance and confidence. To learn more about transforming your or your child's ears, give us a call today to schedule a consultation.
Related Procedures