A lip lift is a cosmetic surgical procedure aimed at enhancing the aesthetic appearance and shape of the upper lip. The goal of the procedure is to create a fuller and more youthful appearance of the upper lip. Some patients undergo a corner lip lift at the same time to correct a downturned corner of the mouth.
Reviews
"Dr. Petroff was the most humble, amazing doctor I have ever met. I would recommend him and his team to anyone looking to have a medical procedure done. I have never felt so comfortable with a medical team, where I knew from the beginning that this is the place I 100% want to have my surgery done at. Every single person I met there was friendly, organized, and very professional. He is an amazing doctor that has an incredible gift and he has a whole team that makes his practice so ideal."
- K. /
Healthgrades /
Jul 20, 2018
"Professional, kind and caring. A very close group where people have worked together for years which I believe speaks volumes for the leadership."
- C.L. /
Google /
Sep 13, 2023
"The nurses, support staff, and Dr. Petroff were amazing every step of the way, from my first appointment through surgery and beyond. Highly recommend The Petroff Center."
- C.H. /
Google /
Sep 06, 2023
"Wonderful staff with amazing customer service!"
- C.J. /
Google /
Aug 24, 2023
"Stunning results! Incredible experience! Painless facelift with amazing results. Best thing I've ever done. Thank you Dr Petroff and your amazing staff!"
- D.E. /
Google /
Aug 22, 2023
Previous
Next
What are the benefits of a lip lift?
1) Improved Lip Shape: The procedure increases the visibility of the pink part of the lip, which makes the lips fuller and more defined, without the use of fillers.
2) Create a More Youthful Appearance: A lip lift restores a more youthful appearance by shortening the distance between the base of the nose and the upper lip, which lengthens with age.
3) Enhanced Smile: The procedure can improve the visibility of the upper teeth when smiling, which creates a more youthful and attractive smile.
4) Permanent Results: Unlike fillers or the Botox lip flip, a lip lift provides permanent improvements.
5) Natural: A well-performed lip lift creates natural-looking results and uses the patient's own anatomy rather than adding foreign substances to the body.
How is the Procedure Performed?
A lip lift is performed with the patient awake or under twlight anesthesia. The skin is completely numbed so the patient does not experience any discomfort. A small incision is made at the base of the nose and a small strip of skin is removed to lift the lip to a higher position. The incision is camoflauged in the natural folds of the base of the nose and is virtually invisible once it has healed.
What Can Patients Expect After the Procedure?
After the procedure, patients may experience some swelling and bruising of the lips. Patients typically experience very little pain after the procedure. Healing typically takes about 1-2 weeks, during which patients are advised to avoid strenuous activities.
What is a Corner Lip Lift?
A corner lip lift is a cosmetic procedure designed to improve downturned corners of the mouth, which can lead to a sad or angry appearance. A corner lip lift can be performed at the same time that the rest of the lip is lifted.
What is the Difference Between a Lip Lift and a Botox Lip Flip?
A lip lift is a minor surgical procedure which leads to permanent improvements in lip shape and fullness. A lip flip uses botox to allow the center pink portion of the upper lip to roll upwards and create a subtle improvement in lip fullness. A botox lip flip must be repeated about every 3 months to maintain its results.
Why Choose the Petroff Center for Your Lip Lift?
We specialize in enhancing your natural beauty and balancing facial proportions with our advanced lip lift techniques. Our expert facial plastic surgeons utilize cutting-edge techniques to create a more youthful and vibrant appearance. Whether your goal is to create fuller lips, turn back the clock on aged lips, or balance your facial features, our team is comitted to delivering exceptional results.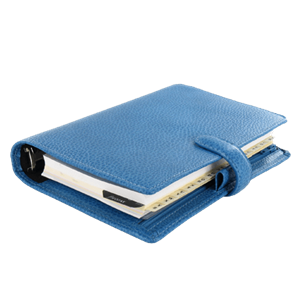 Related Procedures
Schedule Your Lip Lift Consultation
Even though lip procedures are small in relation to the face, lip lifts can and often do produce stunning results. No need to fear leaving Petroff Center Plastic Surgery and Medi-Spa with "duck lips," or lips that appear to be altered. Dr. Petroff performs lip lift surgeries that provide serious but natural-looking outcomes that improve the overall look of your face. If you are considering a lip lift procedure and believe that the time is finally right, kiss your flat lips goodbye and contact Petroff Center Plastic Surgery and Medi-Spa to make a consultation with Dr. Petroff.