Change the contour of your face and profile with neck liposuction surgically removes fat from the neck to eliminates jowls and an unwanted double chin, plus improving the definition of the jawline and improving the fit of shirt collars. Dr. Petroff helps men and women of varying ages attain a slim, defined neck. Whether it is stubborn bulges or a thicker layer of fat on the neck, this treatment removes the fat with liposuction, then smoothens the contour of the neck by adjusting the muscle and tissue. Submental liposuction can be done in conjunction with a rhinoplasty procedure and/or a chin implant to add overall balance to the facial structure. It is often a standard addition to our facelift and neck lift procedures. It is important to note that neck liposuction only removes fat and does not remove hanging or loose skin on the neck. Patients with an excessive amount of loose skin may be candidates for a neck lift, which is a skin tightening surgery.
The ideal candidates for neck liposuction are men and women who:
Have excess fat on their neck, especially under the chin (the submental area)
Have tried diet and exercise as a means to lose the fat in this area without success
Have the appearance of a double chin
Have overall good health
Reviews
"Dr. Petroff was the most humble, amazing doctor I have ever met. I would recommend him and his team to anyone looking to have a medical procedure done. I have never felt so comfortable with a medical team, where I knew from the beginning that this is the place I 100% want to have my surgery done at. Every single person I met there was friendly, organized, and very professional. He is an amazing doctor that has an incredible gift and he has a whole team that makes his practice so ideal."
- K. /
Healthgrades /
Jul 20, 2018
"I am extremely satisfied with my rhinoplasty."
- Anonymous /
Healthgrades /
Nov 26, 2020
"Buongiorno Dr. Petroff! Just four months have passed since your talented hands performed surgery, I am absolutely thrilled with the results. My Nefertiti neck has been restored, my face fresh and youthful, grazie mille Dr., thank you so very much! From our first meeting until I moved to Italy 7 weeks after surgery you and your staff met and exceeded my expectations, those that know me would say this is impossible to do. smile Thank you again, grazie tanto e arrivederci"
- A.K. /
Google /
Nov 14, 2020
"I had a procedure done here two weeks ago and am extremely satisfied with my results. From the beginning starting with the consultation, during the recovery, and now, Dr. Petroff and his staff could not provide a more professional service. I am extremely happy about the results, they are even better than what I expected. Dr. Petroff was extremely gentle, understanding, and kind throughout the process. Him and his staff were with me the entire process and I did not feel uncomfortable at any time. The office is extremely professional, I will be highly encouraging and referring any of my friends here for the operations that he offers. 100/10 recommend. Thank you, Dr. Petroff!! ❤️❤️❤️"
- D.S. /
Google /
Sep 03, 2020
"He's a top professional.. He tells you straight forward what he will and will not do, what he believes is best for you and he tells you why. He totally follows through and gives you the results that you're expecting. His staff is kind courteous respectful and efficient. They are always looking out for your best interest and they make sure you're well cared for. It's hard to find someone who does this better in Oregon. You won't be disappointed."
- Y.R. /
Healthgrades /
Aug 31, 2020
Previous
Next
Performed in an accredited surgical facility under general anesthesia, neck liposuction requires a small incision just below the chin so the surgeon can remove excess fat through a cannula. It is a relatively short procedure if it is not combined with a neck lift or other facial cosmetic surgical procedures. Once the incision is closed, the patient can expect to see swelling in the area and will be asked to wear a compression garment along with bandages upon discharge.
Neck liposuction patients usually see results after their first follow-up visit when all the bandages are removed. Patients who are worried that the fat will come back should adhere to a healthy diet and exercise program. This will decrease the risk of regaining fat in the remaining fat cells in the neck in the future.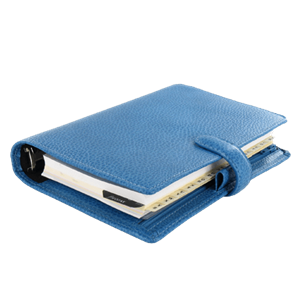 At our practice, we provide patients with neck liposuction by a highly experienced plastic surgeon to get your best results. We are happy to answer any questions you may have about neck liposuction, the surgical technology we would use, and complementary procedures. Contact our office for more information or to schedule a consultation for neck liposuction and get ready to say goodbye to that stubborn double chin.