Change the contour of your face and profile with neck liposuction surgically removes fat from the neck to eliminates jowls and an unwanted double chin, plus improving the definition of the jawline and improving the fit of shirt collars. Dr. Mark A. Petroff and Dr. Brian Scott help men and women of varying ages attain a slim, defined neck. Whether it is stubborn bulges or a thicker layer of fat on the neck, this treatment removes the fat with liposuction, then smoothens the contour of the neck by adjusting the muscle and tissue. Submental liposuction can be done in conjunction with a rhinoplasty procedure and/or a chin implant to add overall balance to the facial structure. It is often a standard addition to our facelift and neck lift procedures. It is important to note that neck liposuction only removes fat and does not remove hanging or loose skin on the neck. Patients with an excessive amount of loose skin may be candidates for a neck lift, which is a skin tightening surgery.
The ideal candidates for neck liposuction are men and women who:
Have excess fat on their neck, especially under the chin (the submental area)
Have tried diet and exercise as a means to lose the fat in this area without success
Have the appearance of a double chin
Have overall good health
Reviews
"Dr. Petroff was the most humble, amazing doctor I have ever met. I would recommend him and his team to anyone looking to have a medical procedure done. I have never felt so comfortable with a medical team, where I knew from the beginning that this is the place I 100% want to have my surgery done at. Every single person I met there was friendly, organized, and very professional. He is an amazing doctor that has an incredible gift and he has a whole team that makes his practice so ideal."
- K. /
Healthgrades /
Jul 20, 2018
"Added a few more photos of me 5 months post op! I'm so incredibly happy with my nose and have zero regrets! I can breath well, it looks even cuter than the first time I took the cast off and continues to gently heal"
- J.B. /
Yelp /
Oct 05, 2022
"If I could give Dr. Petroff 10 stars I would. He is a fantastic and extremely talented plastic surgeon for the face. I received a revision rhinoplasty through Petroff. My driest rhinoplasty was with an entirely different surgeon almost two years ago. My previous surgeon was too conservative and did not provide the results I'd asked for. After consulting with several surgeons and researching, The Petroff center was by far the most impressive. If you are seeking a rhinoplasty or revision, look no further, because he will make your dreams come true. Not only is his technic with the nose fantastic, all of his patients have similar results showing his technique is consistent. Outside of Dr. Petroffs technical skills and attention to detail/your needs, his medical staff was fantastic. From the scheduling, pre op and post op care, I was thoroughly communicated with via email and phone calls. His team also offers a vitamin treatment to prep for your procedure making your body stronger for the healing process. The sedation process for the procedure was great and the nurses were holding my hands/arms for comfort since I was nervous. After coming out of surgery, I had a bouquet of roses with an adorable poem from the staff. I can't believe I went somewhere else before Petroff, I wish I would have gone to him sooner. Regardless, I have no regrets and admire his talent, as well as his staffs talents."
- J.B. /
Yelp /
May 19, 2022
"Dr. Petroff and his team are very professional, deliver excellent results and most importantly show great care. I highly recommend Dr. Petroff for his expertise and desire to support his patients in the best possible way. "
- Anonymous /
Healthgrades /
Jan 25, 2022
"I had rhinoplasty with Dr Petroff in the summer of 2005. This many years on I can attest to the quality of his skill. Completely natural looking and absolutely improved my life."
- T. /
Google /
Jul 23, 2021
Previous
Next
Performed in an accredited surgical facility under general anesthesia, neck liposuction requires a small incision just below the chin so the surgeon can remove excess fat through a cannula. It is a relatively short procedure if it is not combined with a neck lift or other facial cosmetic surgical procedures. Once the incision is closed, the patient can expect to see swelling in the area and will be asked to wear a compression garment along with bandages upon discharge.
Neck liposuction patients usually see results after their first follow-up visit when all the bandages are removed. Patients who are worried that the fat will come back should adhere to a healthy diet and exercise program. This will decrease the risk of regaining fat in the remaining fat cells in the neck in the future.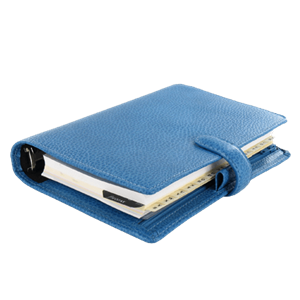 At our practice, we provide patients with neck liposuction by a highly experienced plastic surgeon to get your best results. We are happy to answer any questions you may have about neck liposuction, the surgical technology we would use, and complementary procedures. Contact our office for more information or to schedule a consultation for neck liposuction and get ready to say goodbye to that stubborn double chin.