Rhinoplasty, or nose surgery, is one of the most common plastic surgery procedures performed at Petroff Center Plastic Surgery and Medi-Spa. Many people are bothered by the appearance of their nose and seek treatment to correct breathing abnormalities and achieve the aesthetic results they desire. Our facial plastic surgeon, Dr. Petroff, is an established specialist in rhinoplasty and produces consistently pleasing results for his Lake Oswego, OR patients while minimizing complications, striving to create a natural and proportional look. Under the care of Dr. Petroff, a rhinoplasty can transform the appearance of facial features while still maintaining the unique character of the individual's face. Scheduling a consult to find out more is the first step toward achieving an improved appearance.
Rhinoplasty Reviews
"Best Choice I Ever Made - I had always been self conscious about the appearance and shape of my nose and had previously looked into other surgeons in the New England area where I live. After hearing a great review from a family friend about Dr. Mark Petroff, I was convinced to take the trip to Portland for the procedure. The entire staff was extremely helpful and a delight to work with, making sure you are well informed at all stages. The results of the procedure left nothing more to be desired. Dr. Petroff takes a lot of consideration into making the results look as natural as possible and I am glad I chose to go to the Petroff Center for my rhinoplasty."
- C.W. /
Solutionreach /
Jul 24, 2020
"I am extremely satisfied with my rhinoplasty."
- Anonymous /
Healthgrades /
Nov 26, 2020
"Thank you so much Dr. Petroff. From the moment I walked into the Petroff Center I was so very completely taken care of by experienced, friendly, and competent staff.  I found Dr. Petroff to be a very talented and brilliant plastic surgeon. The facelift I received made my kids say "Mom! You look 30 years younger!" (slight exaggeration).  I received the best care and from the best doctor ever!  Dr. Mark Petroff is a perfectionist. I look amazing and feel wonderful after only two weeks post    surgery!  The face and neck lift look very natural.  Examples:  Turkey neck – gone, I can feel my trachea; pixie ear gone, he gave me ear lobes; my high cheek bones are back along with my happy smile.  After interviewing a number of surgeons Dr. Petroff was the only facial plastic surgeon would make an incision hidden inside the hairline.  I was out in the public within four days when I was able to have dinner at a restaurant with my son.  He listened to my concerns and preformed a scar revision from work left by another doctor years ago.  I am so grateful to another plastic surgeon who recommended Dr. Petroff.  He told me that Dr. Petroff is the best at facial surgery and would send his mother to him for a facelift.  I took his advice and I am so thankful I did.  Oh, and by the way, it was not that painful at all, just a bit uncomfortable.  Go for it!"
- A.M. /
Google /
Jun 05, 2021
"I can't speak highly enough about Dr Petroff and his staff. I started visiting the center years ago for facials, chemical peels and laser treatments. I was always completely amazed and how amazing the staff was, and how much my skin improved. I had always hoped to one day fix my crooked nose. There was no doubt in my mind Dr Petroff would be the surgeon for me, after seeing his amazing work on my family and friends. I had a rhinoplasty done a little over a year and a half ago... and to this day I'm still in complete awe of his work. I couldn't imagine a more perfect nose for my face. My nose was unique but Dr Petroff was able to transform it. I am forever thankful to Dr Petroff, and his amazing staff who has always made me feel comfortable and welcomed."
- K.A. /
Yelp /
Jul 21, 2021
"I had rhinoplasty with Dr Petroff in the summer of 2005. This many years on I can attest to the quality of his skill. Completely natural looking and absolutely improved my life."
- T. /
Google /
Jul 23, 2021
Previous
Next
The best candidates for rhinoplasty:
Are at least 15 years old
Have finished facial growth
Are generally healthy
Do not smoke
Are seeking rhinoplasty for personal, cosmetic reasons, or breathing issues
Have realistic goals for the procedure
Each procedure is completely customized to help patients achieve their specific, desired results. A rhinoplasty is performed in our state-of-the-art surgery center under local anesthesia with intravenous sedation. Patients will need someone to drive them home after surgery and care for them during the first 24 hours. Dr. Petroff uses one of two techniques when performing nose surgery. In a closed rhinoplasty, incisions are made within the nostrils. In an open rhinoplasty, the incision is made across the columella, the tissue between the nostrils. With both methods, he gently lifts the soft tissues covering the nose, then sculpts the bone and cartilage to the desired shape. Any additional cartilage needed to support the nose is often taken from the septum or the ear in some revision procedures. If patients have a deviated septum, Dr. Petroff will straighten the septum and the inner structures of their nose to improve breathing. Then the tissues will be redraped and stitched closed. If patients desire nostril reshaping, this will be done in the final stage of a rhinoplasty.
Nasal packing is rarely necessary following a rhinoplasty. Patients can expect some bruising, soreness, and swelling for a week or so after their surgery. A splint may be used for a few days to assist the nose in maintaining its new shape. If patients experience pain after their nose surgery, we can provide medication. Most patients are able to return to school or work 7 - 10 days following their nose surgery, but it may take months before they see the final result of their rhinoplasty. Strenuous exercise and contact sports should be avoided for up to 6 weeks, and patients should not sleep on their side for a week or two. Given the nature of the operation, the results should be long term and remain throughout the patient's lifetime.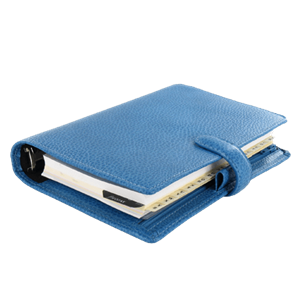 Plan Your Procedure
Average Procedure Time

1-2 Hours

Post-op Follow-up

1 Week
Contact Us
Proportional Facial Features
The nose is a very prominent aspect of the face, altering a person's appearance considerably. It's important for you to have a nose that you love and can feel good about. Dr. Petroff is highly experienced in performing rhinoplasty surgeries to help his patients get the look they've always wanted. Contact our office today to start your journey.
Related Procedures