Rosacea is a common yet chronic and potentially life-disrupting skin disorder. People diagnosed with this condition typically experience redness of the face and often present small, red, pus-filled bumps. In some cases, rosacea may also occur on the neck, chest, scalp, or ears. Rosacea is often characterized by numerous flare-ups and periods of remission. Our team at Petroff Center Plastic Surgery and Medi-Spa, led by facial plastic surgeons Dr. Mark A. Petroff and Dr. Brian Scott, is able to treat rosacea using IPL (intense pulsed light). At our practice in Lake Oswego, OR, we offer the Prolite II, which is an IPL system that uses focused energy to target and break down the red blood cells found in areas with rosacea. Our patients have shown significant reduction of redness after undergoing this treatment, and we invite anyone who is interested to schedule a consultation today.
IPL Reviews
"I have spent most of my career in a helping profession and teaching others how to help. I teach the importance of self-care and the replenishing the mind, body, and spirit. Yet, I did not follow my own advice - for years - and it impacted my health and my appearance. I met Dr. Petroff when he performed the most beautiful rhinoplasty on my daughter and was immediately impressed with his professionalism, bedside manner, and skill. At the time, I was just so pleased my daughter was in safe hands. But he and his staff are infectious in their commitment to patients and to meaningful and thoughtful engagement with their patients. I took the plunge and decided, for my own wellbeing, I would invest in myself with the works - facelift, rhinoplasty, and whatever else Dr. Petroff would suggest. In our first meeting he listened with empathy, heard the meaning behind my words, and said no. He told me I didn't need "the works." He told me exactly what he would choose to help me look like a healthier, younger version of me. He told me he thought I looked sweet and he could make me look sweeter. It was not a line. He was turning down work to give me what I was really asking for. That is integrity. From the moment I said yes, his entire staff - from scheduling to nursing to accounting - were attentive, clear, informative, and thorough. I knew exactly what Dr. Petroff would do, how he would do it, and who would help him. His staff called regularly to schedule and confirm appointments. Those appointments were never cancelled and I was always seen on time. Even his anesthesiologist was sweet, well-informed, and pro-active. She called before surgery to review her plan, reiterated it the day of surgery, and followed it exactly. Surgery went perfectly and just as described. I followed their directions for my aftercare and relied on their workbook (yes, they give you a workbook to outline the surgery, procedures, recovery, and it even emphasize the emotional impact of the surgery and recovery process). I am two weeks out from surgery. I have had two ultrasound appointments to reduce swelling (heavenly), a makeup session to learn to cover bruising (licensed estheticians), my staples and stitches removed by two different nurses with the most steady and gentle hands ever, and regular check-ups with Dr. Petroff. I know that people who watch too much television about plastic surgery might think this is a vanity field. I know that for Dr. Petroff and his staff, this is not about vanity. They genuinely understand that how we look is a reflection of how we feel and how we feel is reflected in how we look. By honoring their clients, they honor the value of self care. And, I wish he was not so busy because, besides his surgical skills, if I could download his interviewing techniques and employee training and management principles, I would. The staff is remarkable - without exception. Thank you, thank you, thank you all!"
- M.C. /
Google /
Mar 08, 2019
"A Miracle Worker - Whitney, my esthetician at The Petroff Center has performed several procedures to my skin in the last few months. I recently had BBL (3 appointments) as a way to improve the overall appearance of my complexion. Not only did it It help with the effects of sun exposure and aging but it left my skin radiant. Besides BBL, I recently had a HydroPlus facial as the frosting on the cake. She knows her stuff, is professional and personable."
- P.M. /
Solutionreach /
Mar 11, 2020
"I recently had a BBL treatment with Whitney. What a wonderful experience. First of all, the environment was immaculate. I didn't feel any anxiety concerning the COVID-19 issues. Secondly, this treatment made my complexion look ten years younger. It is absolutely amazing. This is my second, 3 treatment, round of BBL. I came back to make my complexion look even better. The only negative on BBL is it is a little uncomfortable while you are being zapped. It is tolerable."
- P.M. /
Solutionreach /
Jun 18, 2020
"I had the laser skin treatment for my age spots on my face The Petroff center staff is really awesome and friendly"
- M.F. /
Google /
Oct 10, 2022
"I saw Karli for a laser treatment and she is exceptional! She is beyond sweet and extremely knowledgeable and I will be coming back to her ."
- D.B. /
Google /
Feb 10, 2023
Previous
Next
Patients who make the best candidates for an IPL treatment are:
Those suffering from moderate to severe rosacea
Patients who are seeking long-term restoration for their skin
Patients who have had little success with topical or oral treatments
In overall good health with a strong immune system
The Prolite II offers a noninvasive, safe, and effective solution which restores a youthful appearance. This process is known as photorejuvenation. Prolite II treatments require no downtime and can be combined with other procedures to achieve maximum results without invasive surgery. 4 - 6 treatments are recommended for optimal results, and treatments are performed approximately 4 - 6 weeks apart. It should be a minimally painful process that typically lasts only 30 - 45 minutes depending on the area being treated.
The results from an IPL treatment will vary, but patients can see gradually clearer skin after each treatment, with full results usually appearing 1 month after their last session. Results can be long lasting if the patient follows a good skincare regimen. It is generally recommended that patients schedule touch-up treatments 6 - 12 months after their last session and continue annual maintenance appointments for ideal results.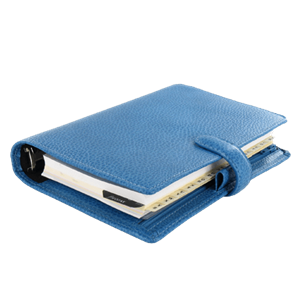 Plan Your Procedure
Average Cost

$140

-

$300

Average Procedure Time

1 Hour
Contact Us
Related Procedures
Reduce Your Rosacea Today
Rosacea can appear in millions of men and women of all ages. If you're looking for a long-term solution that reduces the redness caused by rosacea, then our team at Petroff Center would be happy to schedule your IPL treatments today. Give our office a call to get started.