Skin blemishes such as acne scars, sun spots, rough texture, hyperpigmentation, and other common afflictions can detract from your overall appearance and can be difficult to remedy on your own. Plastic surgeons Dr. Mark A. Petroff and Dr. Brian Scott offer laser skin resurfacing to their Lake Oswego and Portland, OR patients who are suffering from complexion irregularities. Laser skin resurfacing using either ablative or non-ablative techniques can target and heat the deep tissues of the skin to promote healing and collagen production for a brighter, smoother, and more even skin tone. At Petroff Center Plastic Surgery & Medi-Spa, we can provide both the following types of resurfacing techniques based on your unique skin concerns:
ABLATION VS. NON-ABLATION
Laser skin resurfacing can be administered in different levels depending on your needs. Ablative treatments are more aggressive and are generally reserved to treat more severe skin issues such as deep wrinkles and lines and serious sun damage. Ablative laser procedures target the deep layers of the skin, causing the damaged layers to eventually peel off. It can take up to three weeks for the skin to heal following this treatment. If deemed appropriate, we offer the following laser to perform ablative resurfacing:
Lutronic's eCO2 is a premier, advanced fractional ablative laser that delivers the full spectrum of laser skin resurfacing treatments to our patients
A non-ablative laser treatment is a milder resurfacing approach that heats up the deep tissues of the facial skin in order to increase collagen production that will help heal the skin and present a smoother, brighter complexion. Unlike ablative lasers, this procedure does not remove skin, so the downtime will be significantly less, and patients can expect to see results within a few days. Multiple treatments may be performed to maximize the outcome. The following laser is used to perform non-ablative resurfacing:
Halo Hybrid Fractional Laser is the first tunable hybrid fractional laser, combining non-ablative and ablative wavelengths in a single pass to maximize results and control downtime, giving you the custom outcome you want with an easier recovery
Both techniques help the skin regenerate. As new layers of skin develop, skin problems such as wrinkles, mild scars, pigmentation, discoloration, sun spots, age spots, and freckles are minimized.
Laser Skin Resurfacing Reviews
"Melissa is outstanding. Brazilian Laser treatments are so uncomfortable, but she always puts me at ease. I never feel uncomfortable about exposing my far from perfect body with her, and she does her best to minimize the discomfort. I had put off having this done for such a long time because of those fears. Thanks!"
- A.A. /
Demandforce /
Sep 08, 2013
"I've been going to Dr Petroff since 2005. I always enjoy my visits with with the Dr and his wonderful staff. My last procedure was 6/4/2020, the co2 laser, my age is 76."
- L.B. /
Solutionreach /
Jun 13, 2020
"I can't speak highly enough about Dr Petroff and his staff. I started visiting the center years ago for facials, chemical peels and laser treatments. I was always completely amazed and how amazing the staff was, and how much my skin improved. I had always hoped to one day fix my crooked nose. There was no doubt in my mind Dr Petroff would be the surgeon for me, after seeing his amazing work on my family and friends. I had a rhinoplasty done a little over a year and a half ago... and to this day I'm still in complete awe of his work. I couldn't imagine a more perfect nose for my face. My nose was unique but Dr Petroff was able to transform it. I am forever thankful to Dr Petroff, and his amazing staff who has always made me feel comfortable and welcomed."
- K.A. /
Yelp /
Jul 21, 2021
"I had the laser skin treatment for my age spots on my face The Petroff center staff is really awesome and friendly"
- M.F. /
Google /
Oct 10, 2022
"Knowledgeable, thoughtful, and informed on the latest in skin care."
- M.Z. /
Google /
Jan 10, 2023
Previous
Next
Ideal candidates for receiving laser skin resurfacing will have:
Discolored areas caused by sun exposure or aging, fine lines, and general loss of elasticity
Had little success with topical treatments
A desire for a long-term solution
Good overall health and a strong immune system
Depending on which laser technology is utilized, either Dr. Petroff, Dr. Scott, or one of our aestheticians will aim a brief, pulsating beam of light to the damaged skin. The depth depends on the patient's particular condition and needs. The laser beam targets the outer layer of skin, which is known as the epidermis. At the same time, the laser is heating the dermis, the layer underneath, which stimulates the growth of collagen. During an ablative procedure, once the damaged layers of skin are destroyed, it will begin to crust, flake, and peel away over the course of several weeks. During a more mild treatment, the skin will have some redness for a few days. Once this process is complete, new skin will appear in its place that's healthier, brighter, younger looking, and more even toned.
During recovery of an ablative laser treatment, the treated area will need to be kept clean and protected. Crusting can also occur, so the patient must refrain from picking since this can lead to permanent scarring. The new skin is usually generated in about 1 – 2 weeks, though it can take up to three weeks in some cases. With nonablative procedures, a patient can expect swelling and redness, which can be remedied with ice packs. With a customized skin care regimen, patients can prolong their results and prevent or minimize the appearance and recurrence of hyperpigmentation. Wearing a sunscreen is a must. The sunscreen must be broad spectrum (i.e., it blocks both UVA and UVB). A single day of excess sun can undo months of treatment.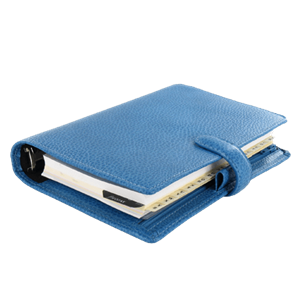 Plan Your Procedure
Average Cost

$2,000

-

$4,000

Average Procedure Time

1-2 Hours

Post-op Follow-up

1 Week
Contact Us
Related Procedures
Treat Sun-Damaged Skin Today
Petroff Center is highly equipped to treat advanced or minor cases of sun damage and age spots. If you're ready to get the even complexion you've been wanting, then schedule an appointment at our Lake Oswego, OR office today to discuss laser skin resurfacing. We can explain both the ablative and non-ablative options to you and help decide which one will give you the results that you desire, presenting you with smoother, more radiant skin.