Here at Petroff Center Plastic Surgery & Medi-Spa, we now offer DiamondGlow™ to provide our patients with a step above the other traditional facial treatments on the market. Unlike other exfoliating treatments, which may lean heavily on strong and abrasive chemicals to strip the skin's surface, DiamondGlow utilizes a diamond-tipped tool that accomplishes the same skin resurfacing purpose without needing harsh chemical exfoliants. At the Petroff Center, your DiamondGlow will offer you a unique three-in-one treatment, offering exfoliation, extraction, and infusion with a lavish serum-based routine, resulting in a deep clean, firming, and radiance treatment all at once. Contact our Lake Oswego, OR office today to find out more about DiamondGlow and get your treatment scheduled today.
Should I try DiamondGlow?
Because of its versatile treatment offerings, DiamondGlow is an ideal choice for patients who come through our Lake Oswego, OR office with a host of skin concerns. If you are looking to combat signs of aging, dry skin, fine lines, texture, or dullness, then a DiamondGlow facial may be ideal for addressing one or many of those complaints. This treatment is gentle and efficient, so you can expect to be free to return to your normal daily activities immediately following treatment, making this an ideal option for patients looking to improve their skin with low time commitments.
Reviews
"Dr. Petroff was the most humble, amazing doctor I have ever met. I would recommend him and his team to anyone looking to have a medical procedure done. I have never felt so comfortable with a medical team, where I knew from the beginning that this is the place I 100% want to have my surgery done at. Every single person I met there was friendly, organized, and very professional. He is an amazing doctor that has an incredible gift and he has a whole team that makes his practice so ideal."
- K. /
Healthgrades /
Jul 20, 2018
"Dr. Petroff and his team are very professional, deliver excellent results and most importantly show great care. I highly recommend Dr. Petroff for his expertise and desire to support his patients in the best possible way. "
- Anonymous /
Healthgrades /
Jan 25, 2022
"I had rhinoplasty with Dr Petroff in the summer of 2005. This many years on I can attest to the quality of his skill. Completely natural looking and absolutely improved my life."
- T. /
Google /
Jul 23, 2021
"I can't speak highly enough about Dr Petroff and his staff. I started visiting the center years ago for facials, chemical peels and laser treatments. I was always completely amazed and how amazing the staff was, and how much my skin improved. I had always hoped to one day fix my crooked nose. There was no doubt in my mind Dr Petroff would be the surgeon for me, after seeing his amazing work on my family and friends. I had a rhinoplasty done a little over a year and a half ago... and to this day I'm still in complete awe of his work. I couldn't imagine a more perfect nose for my face. My nose was unique but Dr Petroff was able to transform it. I am forever thankful to Dr Petroff, and his amazing staff who has always made me feel comfortable and welcomed."
- K.A. /
Yelp /
Jul 21, 2021
"Thank you so much Dr. Petroff. From the moment I walked into the Petroff Center I was so very completely taken care of by experienced, friendly, and competent staff.  I found Dr. Petroff to be a very talented and brilliant plastic surgeon. The facelift I received made my kids say "Mom! You look 30 years younger!" (slight exaggeration).  I received the best care and from the best doctor ever!  Dr. Mark Petroff is a perfectionist. I look amazing and feel wonderful after only two weeks post    surgery!  The face and neck lift look very natural.  Examples:  Turkey neck – gone, I can feel my trachea; pixie ear gone, he gave me ear lobes; my high cheek bones are back along with my happy smile.  After interviewing a number of surgeons Dr. Petroff was the only facial plastic surgeon would make an incision hidden inside the hairline.  I was out in the public within four days when I was able to have dinner at a restaurant with my son.  He listened to my concerns and preformed a scar revision from work left by another doctor years ago.  I am so grateful to another plastic surgeon who recommended Dr. Petroff.  He told me that Dr. Petroff is the best at facial surgery and would send his mother to him for a facelift.  I took his advice and I am so thankful I did.  Oh, and by the way, it was not that painful at all, just a bit uncomfortable.  Go for it!"
- A.M. /
Google /
Jun 05, 2021
Previous
Next
What should I expect from my DiamondGlow treatment?
At the beginning of your treatment, your esthetician will start by cleansing your face to clean off any makeup, residue, or bacteria that may have been present, ensuring a clean and sanitized surface for the DiamondGlow tip. Throughout the various stages of treatment, the tip on the DiamondGlow will change to buff away dead skin cells, targeting cells that are contributing to hyperpigmentation, texture, and dullness and revealing a fresh, revitalized layer of skin underneath. Unlike other facials, in which exfoliation, infusion, and extraction are three separate steps, the DiamondGlow's three-in-one treatment targets all of these skin goals silmultaneously, yielding quicker and more effective overall treatment. You can expect the entire procedure to last around 30 minutes.
What happens after my treatment?
DiamondGlow treatments are quick and gentle enough that you will experience mild to no side effects following treatment. The most you may see, even for sensitive skin types, is some redness and sun sensitivity, so be sure to avoid direct sun contact the day of your DiamondGlow. When first beginning treatment, we recommend scheduling follow-up treatments every 4-6 weeks until optimal results are reached. Once you are satisfied with how your skin looks, you may reduce your treatment schedule to every few months just to maintain the results you have achieved.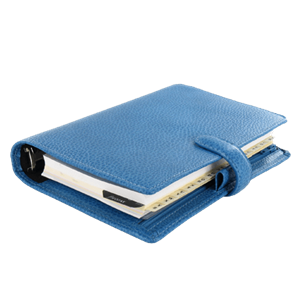 Smooth, clarify, and DiamondGlow today!
At Petroff Center Plastic Surgery & Medi-Spa, we care about providing a range of our patients with treatments that address multiple skin needs in one simple appointment. Through treating and enhancing your skin, DiamondGlow does just that, all within one simple "glow-and-go" procedure. To learn more or schedule your DiamondGlow treatment today, contact our office in Lake Oswego, OR, to set up a time with our skilled team.