As we age, the rate at which our skin sheds and replenishes itself slows down. This leaves a layer of dead cells on the surface of the skin, contributing to an aged appearance. Our team recommends facials to help exfoliate the damaged layer of skin to reveal younger, healthier skin beneath. Some of the ingredients used are natural fruits and plant extracts, essential oils, vitamins, collagen, and elastin. Facials reduce the signs of aging and can also improve skin conditions such as acne, dry or oily skin, and uneven texture or pigmentation. At the Petroff Center Plastic Surgery and Medi-Spa in Lake Oswego, OR, we know that everyone's skin is unique and requires a customized regimen that addresses all of their issues simultaneously. Our personalized facial will be tailored to meet the needs of every patient's specific concerns. This personalized approach includes steam, exfoliation, extractions, a facial mask, and a relaxing arm and hand massage to complete the treatment.
Facials Reviews
"I love Skin Brightening Facials! Whitney is amazing and answers any questions I have. Getting this facial is the highlight of my month! Not only do I love the process, but my skin actually glows afterward!"
- K.E. /
Solutionreach /
Jul 08, 2020
"Wonderful Facial with Melissa. She is both friendly and helpful. Look forward to the next one❤️ Carol Crawford"
- C.C. /
Solutionreach /
Jul 25, 2020
"Thank you so much Dr. Petroff. From the moment I walked into the Petroff Center I was so very completely taken care of by experienced, friendly, and competent staff.  I found Dr. Petroff to be a very talented and brilliant plastic surgeon. The facelift I received made my kids say "Mom! You look 30 years younger!" (slight exaggeration).  I received the best care and from the best doctor ever!  Dr. Mark Petroff is a perfectionist. I look amazing and feel wonderful after only two weeks post    surgery!  The face and neck lift look very natural.  Examples:  Turkey neck – gone, I can feel my trachea; pixie ear gone, he gave me ear lobes; my high cheek bones are back along with my happy smile.  After interviewing a number of surgeons Dr. Petroff was the only facial plastic surgeon would make an incision hidden inside the hairline.  I was out in the public within four days when I was able to have dinner at a restaurant with my son.  He listened to my concerns and preformed a scar revision from work left by another doctor years ago.  I am so grateful to another plastic surgeon who recommended Dr. Petroff.  He told me that Dr. Petroff is the best at facial surgery and would send his mother to him for a facelift.  I took his advice and I am so thankful I did.  Oh, and by the way, it was not that painful at all, just a bit uncomfortable.  Go for it!"
- A.M. /
Google /
Jun 05, 2021
"I can't speak highly enough about Dr Petroff and his staff. I started visiting the center years ago for facials, chemical peels and laser treatments. I was always completely amazed and how amazing the staff was, and how much my skin improved. I had always hoped to one day fix my crooked nose. There was no doubt in my mind Dr Petroff would be the surgeon for me, after seeing his amazing work on my family and friends. I had a rhinoplasty done a little over a year and a half ago... and to this day I'm still in complete awe of his work. I couldn't imagine a more perfect nose for my face. My nose was unique but Dr Petroff was able to transform it. I am forever thankful to Dr Petroff, and his amazing staff who has always made me feel comfortable and welcomed."
- K.A. /
Yelp /
Jul 21, 2021
"So far, my experiences with the Petroff center have been nothing more than five star! I highly recommend them for all of your facial needs. The staff is friendly and supportive on every level."
- K.G. /
Google /
Feb 10, 2023
Previous
Next
The best candidates for our personalized facials:
Have skin concerns, such as fine lines and wrinkles, aged skin, acne, hyperpigmentation, uneven skin tone and texture, or sensitive skin
Desire better-looking, more radiant skin
Do not want an invasive surgical procedure
Personalized Facial - $150- This facial utilizes our Epionce product line and will be tailored to meet the needs of your specific concerns whether you have acne, dry/maturing skin, or sensitive/over reactive skin. This personalized approach includes steam, exfoliation and extractions.
Intensive Acne Treatment - $120 - This therapeutic treatment is designed for teenagers and adults alike who want to address chronic acne conditinos. With exfoliation, a gentle feel, high frequency, and extractions of milia and comedones, your skin will feel healthier and restored.
Dermablading – $50 - By the creator of Retin-A, dermablading is a simple procedure for exfoliating the epidermis and ridding the skin of fine vellus hair (peach fuzz). It may be added to a facial or chemical peel for deeper penetration of moisture, vitamins, and nutrients. It leaves the skin feeling incredibly smooth and radiant.
Eye Treatment – $20 - A gentle exfoliation for the eye area, reducing fine lines and wrinkles. It restores elasticity to the delicate tissue around the eye while alleviating dark circles and puffiness.
Lip Treatment – $15 - Gently exfoliates and plumps lips while improving overall lip health and appearance. It helps rebuild the collagen matrix for increased resiliency and boosts moisture retention.
Pumpkin Mask - $20 - This treatment mask combines exfoliating pumpkin and salicylic acid to address rough textured skin caused by keratinizaion, leaving a healthy complextion.
Advanced Booster - $50 - This boost is added to a facial or PCA peel to improve tone and texture, stimulate colalgen and increase cell turnover to keep skin looking fresh.
ZO Stimulator Peel - $85 - This peel offers mild exfoliation, resurfacing and texture improvement used to enhance skin smoothness and tone.
Additional Extractions - $25
High Frequency - $25
The multi-step treatment will vary based on a patient's particular skincare needs. However, there are 5 – 6 steps normally included. The steps consist of various serums and extracts applied to the face, such as fruits, natural enzymes, and vitamins followed by relaxing steam, exfoliation, and massages. Each person will consult first with one of our medical professionals to determine their unique treatment process. Patients can also choose one or more of our add-on services, which will lengthen the treatment time, but a typical facial treatment alone generally lasts 1 – 2 hours. There is no downtime associated with facials.
The patient can immediately put on makeup and resume normal activities after their facial. Results are seen right after their treatment, with patients reporting glowing, radiant, healthier-looking skin. The effects of a facial can last 5 – 7 days or more, depending on the patient. It is recommended that a patient receive at least 1 treatment per month.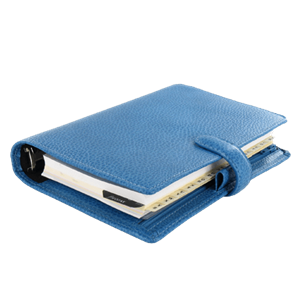 Plan Your Procedure
Average Cost

$100

-

$200

Average Procedure Time

1-2 Hours
Contact Us
Related Procedures
Now, there's a facial that does it all in one quick session. With our personalized facials at Petroff Center, you not only get to address a multitude of skin problems, but each treatment is specially designed to meet your particular needs. As soon as a treatment is over, you'll notice the difference. Learn more about our facials and add-on services by giving us a call to schedule a consultation.