Our esthetician's use the minimally invasive PiXel8-RF to perform radiofrequency (RF) microneedling under the direction of Mark Petroff, MD. This device produced outstanding results for patients seeking smoother, softer skin. RF remedies have existed for a number of years and are popular in the cosmetic industry for skin tightening. This specific type of treatment incorporates heat to encourage the creation of collagen in the deeper layers of the skin and creates a more even, smoother surface. PiXel8-RF microneedling may be used in conjunction with other facial treatments to optimize end results and speed the healing process. At Petroff Center Plastic Surgery and Medi-Spa, we frequently add this new process to our Lake Oswego, OR patient's skin treatments to produce firmer skin, a much smoother texture, and a glowing complexion.
Reviews
"Dr. Petroff was the most humble, amazing doctor I have ever met. I would recommend him and his team to anyone looking to have a medical procedure done. I have never felt so comfortable with a medical team, where I knew from the beginning that this is the place I 100% want to have my surgery done at. Every single person I met there was friendly, organized, and very professional. He is an amazing doctor that has an incredible gift and he has a whole team that makes his practice so ideal."
- K. /
Healthgrades /
Jul 20, 2018
"Dr. Petroff and his team are very professional, deliver excellent results and most importantly show great care. I highly recommend Dr. Petroff for his expertise and desire to support his patients in the best possible way. "
- Anonymous /
Healthgrades /
Jan 25, 2022
"I had rhinoplasty with Dr Petroff in the summer of 2005. This many years on I can attest to the quality of his skill. Completely natural looking and absolutely improved my life."
- T. /
Google /
Jul 23, 2021
"I can't speak highly enough about Dr Petroff and his staff. I started visiting the center years ago for facials, chemical peels and laser treatments. I was always completely amazed and how amazing the staff was, and how much my skin improved. I had always hoped to one day fix my crooked nose. There was no doubt in my mind Dr Petroff would be the surgeon for me, after seeing his amazing work on my family and friends. I had a rhinoplasty done a little over a year and a half ago... and to this day I'm still in complete awe of his work. I couldn't imagine a more perfect nose for my face. My nose was unique but Dr Petroff was able to transform it. I am forever thankful to Dr Petroff, and his amazing staff who has always made me feel comfortable and welcomed."
- K.A. /
Yelp /
Jul 21, 2021
"Thank you so much Dr. Petroff. From the moment I walked into the Petroff Center I was so very completely taken care of by experienced, friendly, and competent staff.  I found Dr. Petroff to be a very talented and brilliant plastic surgeon. The facelift I received made my kids say "Mom! You look 30 years younger!" (slight exaggeration).  I received the best care and from the best doctor ever!  Dr. Mark Petroff is a perfectionist. I look amazing and feel wonderful after only two weeks post    surgery!  The face and neck lift look very natural.  Examples:  Turkey neck – gone, I can feel my trachea; pixie ear gone, he gave me ear lobes; my high cheek bones are back along with my happy smile.  After interviewing a number of surgeons Dr. Petroff was the only facial plastic surgeon would make an incision hidden inside the hairline.  I was out in the public within four days when I was able to have dinner at a restaurant with my son.  He listened to my concerns and preformed a scar revision from work left by another doctor years ago.  I am so grateful to another plastic surgeon who recommended Dr. Petroff.  He told me that Dr. Petroff is the best at facial surgery and would send his mother to him for a facelift.  I took his advice and I am so thankful I did.  Oh, and by the way, it was not that painful at all, just a bit uncomfortable.  Go for it!"
- A.M. /
Google /
Jun 05, 2021
Previous
Next
Patients who are 40 years of age or older and are starting to notice age spots, discoloration, wrinkles, fine lines, and other skin flaws (including sunlight exposure) may be ideal candidates for treatment with the nonsurgical PiXel8-RF protocol. RF microneedling is a wonderful choice for those who want to:
Tighten the skin, producing a more refreshed appearance
Boost skin feel, tone, and pigment
Heal skin imperfections, like blood vessels and discoloration
Minimize the appearance of age spots and sun damage
Treat acne scars and other forms of scarring
Create a smoother look and feel for the skin
Rejuvenate the skin for a younger, more luminous look
The nonsurgical PiXel8-RF microneedling procedure method is quite easy. The handheld device, which emits bi-polar radiofrequency energy, works by delivering brief bursts of RF energy and heat deep within the layers of the skin through microneedles. This process stimulates the production of collagen and regenerates elastin while offering hemostatic and tissue coagulation effects. The size of the microneedles and energy transmitted through them can be customized to meet the needs of each patient.
RF microneedling sessions take place inside the Petroff Center Plastic Surgery and Medi-Spa facility and begin with the application of a topical numbing cream to help minimize any discomfort. During the procedure, the handpiece will be directed over the target area, repeating the process until the desired results have been reached. Patients should anticipate minute pinpoint scabs to appear within 24 – 72 hours after treatment, which will naturally shed when the inherent skin has recovered. However, the PiXel8-RF process generally requires very little downtime. While some patients notice smoother, softer skin after the initial RF microneedling procedure, the results typically become visible as the skin heals over the next few weeks. To optimize outcomes, a series of up to four treatments may be completed about 3 – 4 weeks apart.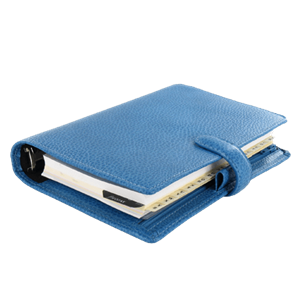 Plan Your Procedure
Average Cost

$1,200

-

$3,000
Contact Us
If you're looking to reduce the look of aging or sun-damaged skin and reduce laxity, acne scars, or wrinkles, PiXel8-RF microneedling is a great treatment with proven outcomes. The combination of bi-polar radiofrequency energy and microneedling has created this outstanding skin repair procedure, which has increased in popularity and continues to be a top-rated, minimally invasive treatment for our Lake Oswego, OR patients. We invite you to contact Petroff Center Plastic Surgery and Medi-Spa to learn more.