What is Moxi® Skin Rejuvenation?
We are proud to now offer MOXI Skin Resurfacing here at Petroff Center Plastic Surgery and Medi-Spa is a cutting-edge, preventive laser skin treatment option. Known amongst providers as a quick and easy procedure that can be performed over the span of a single lunch break, this treatment is a nonsurgical cosmetic procedure that uses pulsating beams of energy to eliminate damaged surface skin cells layer by layer. The procedure is performed for addressing facial lines and wrinkles and for allowing younger patients with more preventive concerns a gentler option for starting their skin care treatment journeys. MOXI lasers can be adjusted for anywhere from small touch-ups to more intensive skin needs. Based on the condition of the skin, the laser may be customized accordingly. There is little downtime required with this treatment option. Any questions or concerns can be reviewed with your esthetician during your initial consultation.
One of the largest benefits of the MOXI Skin Rejuvenation treatment for our Lake Oswego, OR patients is its ability to address a broad number of patient skin complaints. Patients who are on the younger side, as well as our patients who have been receiving treatment for years, will all find that our MOXI laser offers a solution for many different skin concerns. Unlike some other laser treatments on the market, MOXI works by targeting water, meaning that it can be used to treat all sorts of skin types and shades. If you are looking to brighten, lighten, or refresh your complexion, contact our office today to find out how our skillful team can use this treatment to give you skin solutions.
Reviews
"Dr. Petroff was the most humble, amazing doctor I have ever met. I would recommend him and his team to anyone looking to have a medical procedure done. I have never felt so comfortable with a medical team, where I knew from the beginning that this is the place I 100% want to have my surgery done at. Every single person I met there was friendly, organized, and very professional. He is an amazing doctor that has an incredible gift and he has a whole team that makes his practice so ideal."
- K. /
Healthgrades /
Jul 20, 2018
"Professional, kind and caring. A very close group where people have worked together for years which I believe speaks volumes for the leadership."
- C.L. /
Google /
Sep 13, 2023
"The nurses, support staff, and Dr. Petroff were amazing every step of the way, from my first appointment through surgery and beyond. Highly recommend The Petroff Center."
- C.H. /
Google /
Sep 06, 2023
"Wonderful staff with amazing customer service!"
- C.J. /
Google /
Aug 24, 2023
"Stunning results! Incredible experience! Painless facelift with amazing results. Best thing I've ever done. Thank you Dr Petroff and your amazing staff!"
- D.E. /
Google /
Aug 22, 2023
Previous
Next
How is this treatment performed?
Moxi treatments, known as the lunchtime facial, are designed for fitting perfectly into your busy lifestyle. Once you arrive at Petroff Center, your esthetician will likely apply a numbing cream to you first to help guarantee that your treatment is as seamless and painless as possible before using the MOXI laser in any areas you are hoping to see improvement in. Because MOXI rolls over treatment areas gently, this option is great for patients looking for less downtime from other facial or laser options. This treatment typically takes 8 – 12 minutes from start to finish, with no recovery time needed, meaning it really is as easy as popping into our office on any sort of break you may have in your schedule to achieve the skin you want.
What should I expect after MOXI?
After MOXI, you will see noticeable results within as few as 2 – 6 weeks, and you will observe a smoother, more even skin surfacing throughout the healing process. You should do your best to avoid direct sun exposure for the first eight hours following your treatment, and be sure to wear sunscreen that also moisturizes your freshly treated skin. As you wait for your skin's surface to regenerate, please be sure to use a gentle moisturizer and cleanser, as this will help protect and cleanse your skin from unwanted dirt and bacteria as it heals. Makeup and facial skincare regimens can be applied as soon as 24 hours following your treatment at Petroff Center Plastic Surgery & Medi-Spa.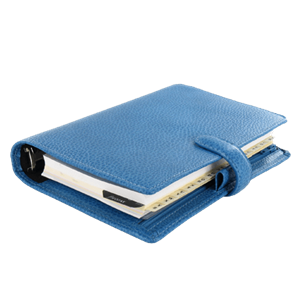 Revitalize your face today!
Here at Petroff Center Plastic Surgery & Medi-Spa, we understand that everyone's skin is different. Through offering MOXI Skin Rejuvenation, we aim to support the widest variety of needs that we can for our patients. If you are looking for preventative, rejuvenating, or comprehensive care for your skin, we think that MOXI may be a perfect starting place for you. Contact our Lake Oswego, OR office to set up your initial consultation with Dr. Petroff, Dr. Scott, and their amazing team today.